Morrison Lodge No. 76 celebrated PM Brother Arthur Light receiving his 50 year pin. Congratulations Brother Arthur.
---------------------------------------------------
Morrison Lodge No. 76 Free and Accepted Masons - Founding date August 25, 1823
Stated Meetings: first and third Thursday of every month at 7:30 pm
Because of Covid-19 restrictions a meal will not be served.
Exception: Lodge will not meet if this date falls on a US Holiday

York Rite meets on 2nd Thursday of each month at 7:30 pm.
Order of Eastern Star - Elizabethtown #174 meets on 2nd Monday at 7:30pm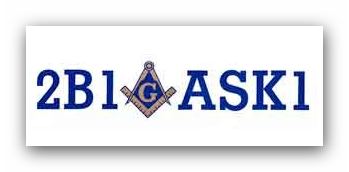 Freemasonry is a way of life.
It is a society of friends and brothers banded together into a Fraternity.
A Fraternity open to all good men who desire to become better men.
For more information on How to be a Mason
Click Here